Financial Planning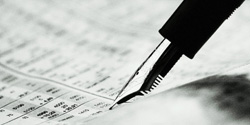 A Free Financial Planning Consultation
Since 1985, Berdan Benefits professionals have been helping families and businesses like yours to keep their finances organized.
We would love the opportunity to talk informally about your dreams, goals and financial needs. Our plan is to ensure you have a comfort level with our services, our abilities, and our organization. We want to make sure there is good chemistry between us.
That is why we are going to ask you questions, and we want you to do the same.
"He who fails to plan, is planning to fail."
—Winston Churchill
By the time you walk out the door we expect you will have a pretty good idea how Berdan Benefits can potentially benefit you. We will help you assess your options and discuss the next steps for each of us to build a successful relationship.
Before You Walk in the Door…
Getting the most from our meeting means you will need to do some homework before you show up at our office. We find it is helpful if you:
Have a basic idea of your current financial picture and goals.
List particular financial concerns you may have
Know where you want to be long-term (5, 10 or 25 years from now)
Questions We Will Have
What things about your finances would you like to change?
When do you plan to retire? How much money have you accumulated toward that goal?
Are there children you need to put through college?
Do you have any children with special needs?
Do you own your own home?
Have you ever declared bankruptcy?
What long-term financial plans do you already have in place?
Do you know your risk tolerance?
How much time or interest do you have for making investment decisions?
How do you want to be remembered after you are gone?
Questions You May Have
How have we helped other clients like you?
How are we compensated?
How long will it take to reach your goals?
How will we work together?
What can you expect from us?
Get all your questions answered. Schedule an initial consultation today.